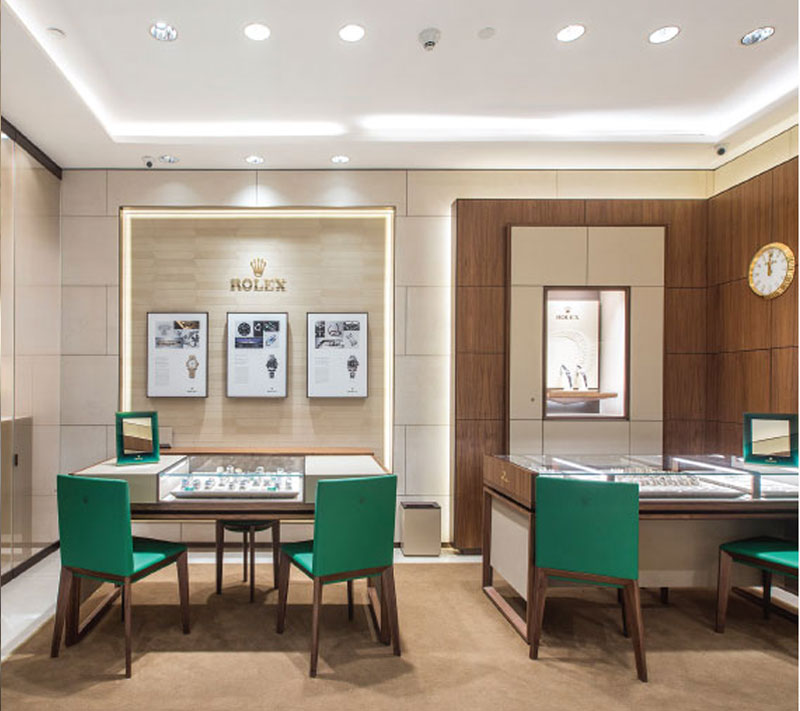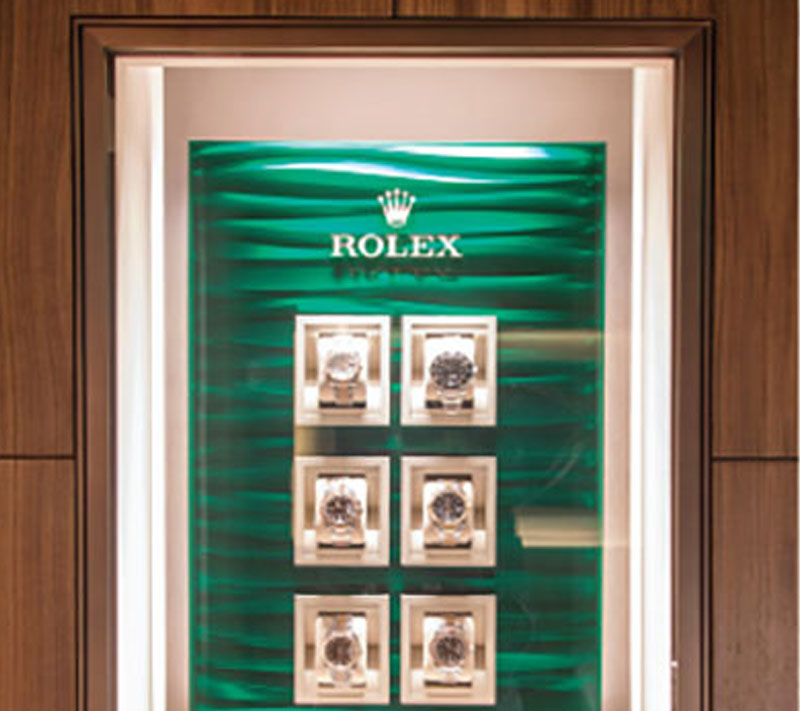 Möbel Grace has worked for Rolex since 2013, handling manufacturing, on-site install and after-sales services for shop-inshop fixtures and boutiques pan India. With a highly-detailed assembly of their branding material palette of leather panels and American walnut framed with brass, our team has consistently delivered luxurious and sophisticated spaces warranted by a brand of this stature. We also manufacture custom light fixtures and custom finish locks in compliance with Rolex's design language.
Rolex Boutique + sis
Since 1905, Rolex watches are crafted from the finest raw materials and assembled with scrupulous attention to detail. Every component is designed, developed and produced in-house to the most exacting standards. The brand is at the origin of landmark innovations in watchmaking, including the first waterproof wristwatch – the Oyster – and the perpetual rotor self-winding mechanism. Rolex offers a wide range of models from professional to classic watches to suit any wrist. For over a century, their watches have accompanied explorers and achievers around the world, from the top of the highest mountains to the deepest reaches of the ocean.