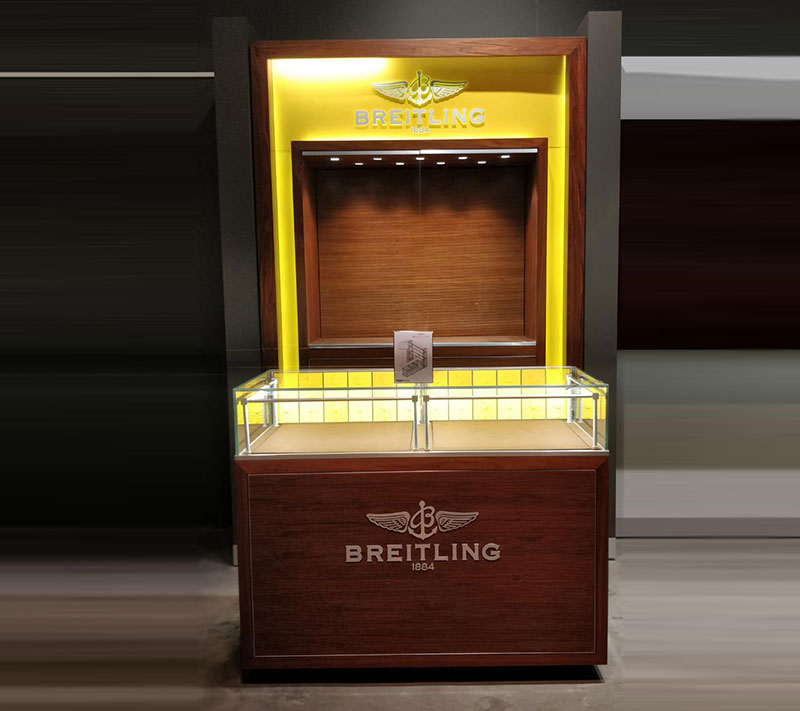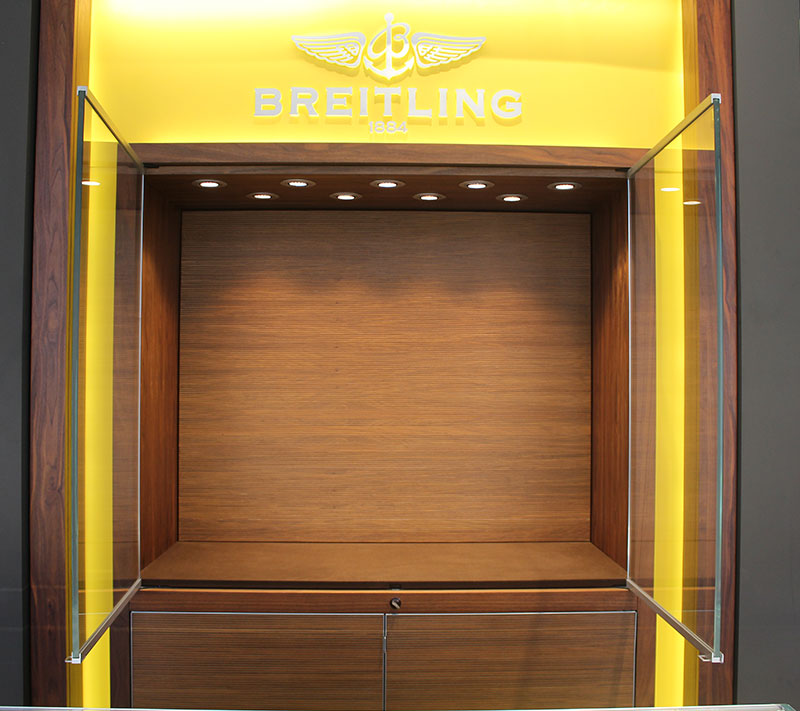 Breitling appointed Möbel Grace to develop shop in shop fixtures and cabinetry for its outlet in New Delhi. The cabinetry with quadrilo panelled, mitred edged glass was produced in-house. The major challenge was to localize the product with the exact design specification and material as maintained by Breitling across the world. The counter lights were developed in-house with the anodised Aluminium profile. Surface veneering on the counters and cabinetry was done through planking method to achieve a homogeneous-looking surface. The project was appreciated and applauded by Team Breitling
Breitling
Breitling SA is a Swiss luxury watchmaker based in Grenchen, Switzerland. Known for precision-made chronometers designed for aviators, it is one of the rare firms that also produces its own mechanical chronograph movements, entirely developed and manufactured in its own workshops.
Architect | Frédéric Legendre + Alain Porta Switzerland
Based out of Switzerland, Frédéric Legendre and Alain Porta have been responsible for the design of Breitling Stores, boutiques and outlets across the world for past 15 years.