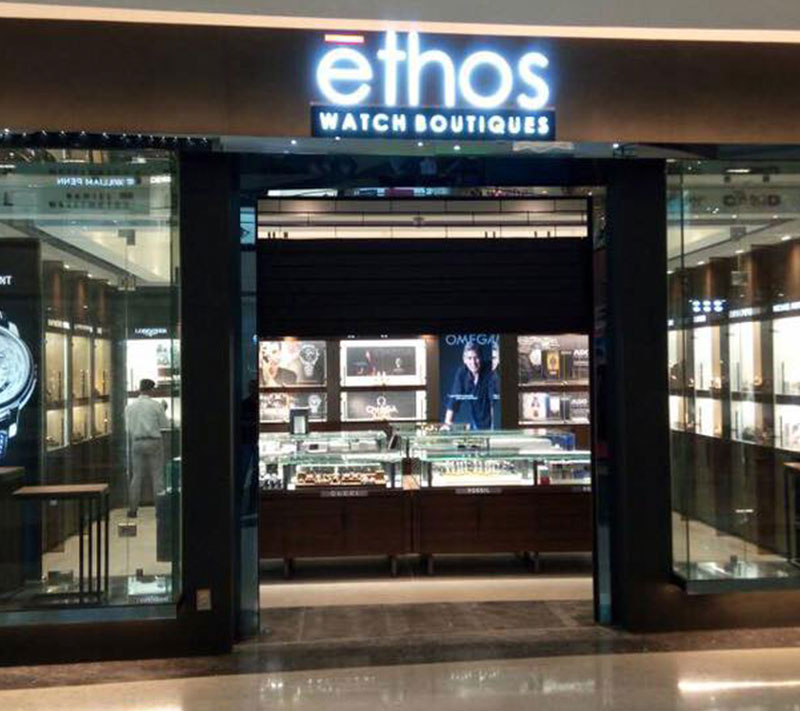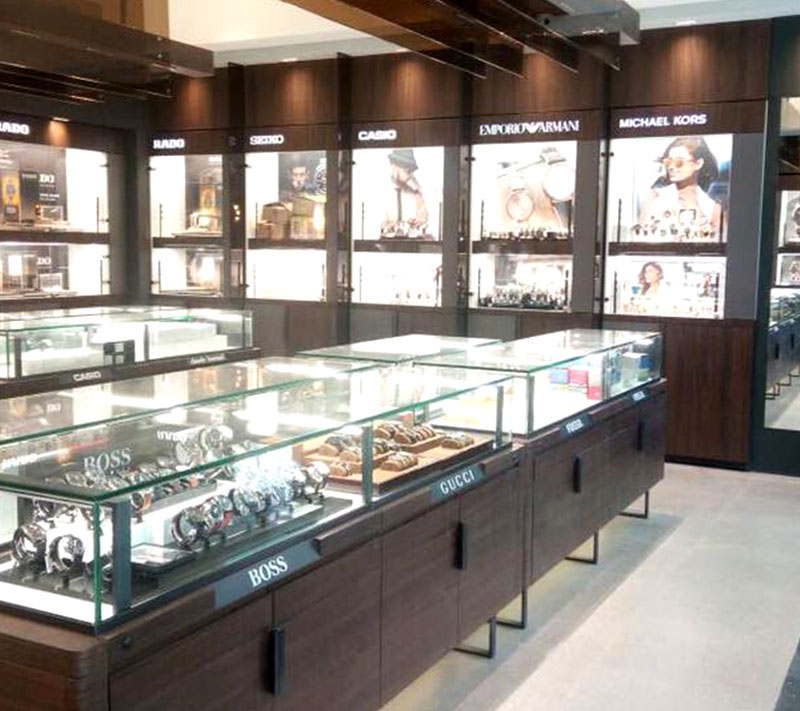 Ethos had approached Möbel Grace to evolve an economical yet opulent design range for their boutiques which is viable for expansion across India. Möbel Grace used a combination of veneer and laminate to develop cabinetry to cut down the cost while maintaining the opulence. In addition to the channel and fixtures, The counter lights of the cabinetry were done in-house, to cut down the overhead expenses. Möbel Grace has manufactured and installed over fifteen shop-in-shop fixtures all over the country.
Ethos
Ethos Watches is India's largest chain of luxury watch boutiques. They are authorized retailers of over 61 luxury watch brands. With 45 stores, over 6000 varied watches and more than 50,000 watches in stock at any given time, Ethos watches have the largest selection in every brand.
Architect | DCA Architects new Delhi
Rahul Bansal graduated in 1993 from the School of Planning and Architecture, New Delhi, and is the co-founder of DCA Architects in 1996. Envisioned as a 360 degree integrated architecture and interior design solutions firm, the studio has engaged in award-winning spaces and retail identities pan-India.