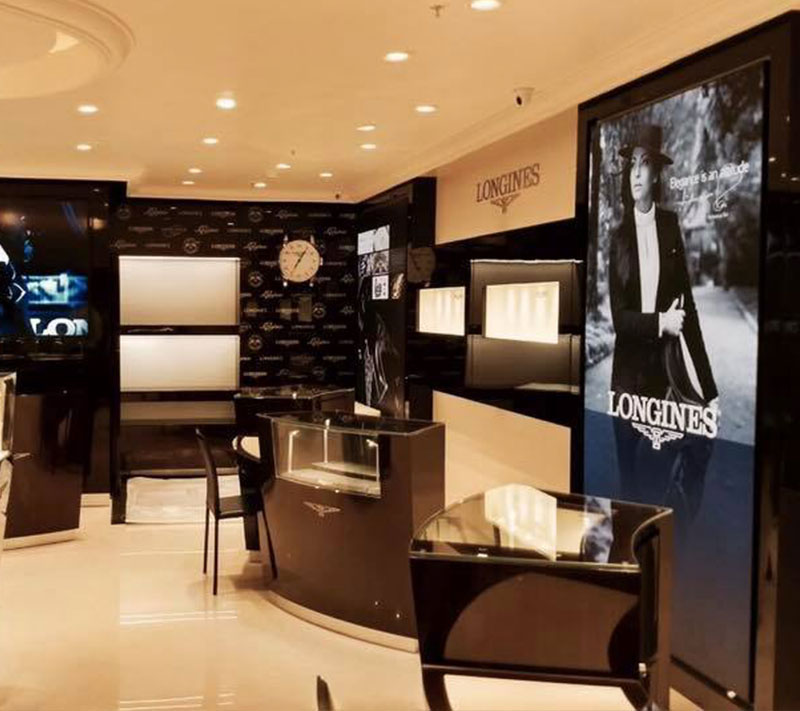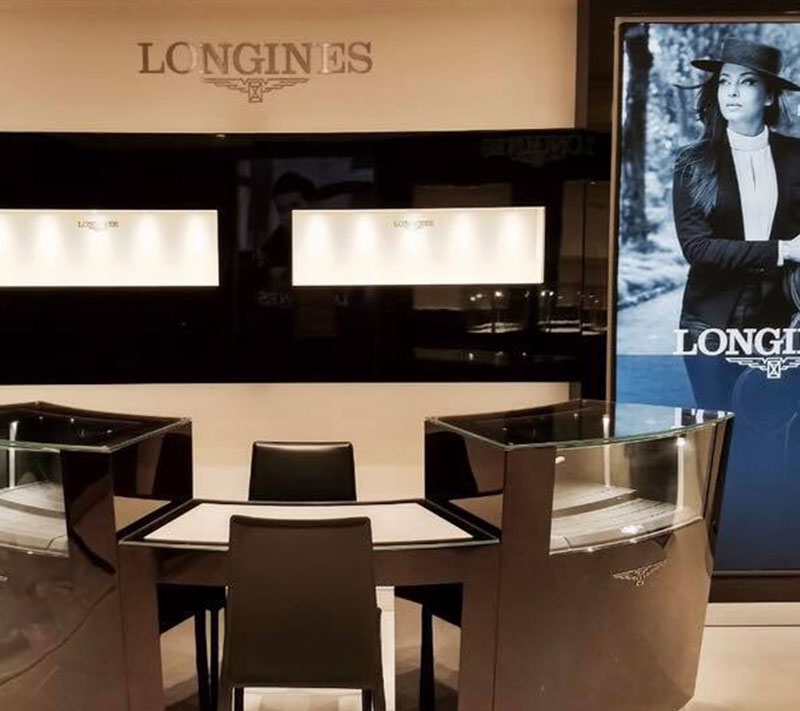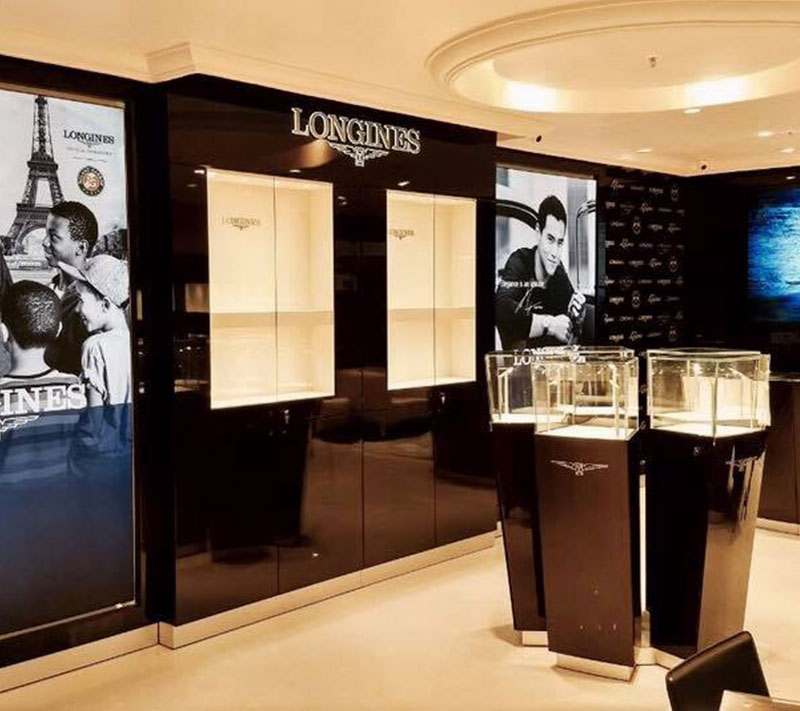 Möbel Grace has been associated with Longines for nearly 14 years and, has manufactured and installed over twenty shop-in-shop fixtures all over the country and one in Nepal. We successfully implemented the brand's vision for their boutiques in Calcutta and Hyderabad.Our team has worked closely with Longines to deliver highly-detailed, sophisticated products-curved counters with curved glass panels, watch display trays etched with famous winged hourglass logo.
Longines
Longines has been based at Saint-Imier in Switzerland since 1832. Its watchmaking expertisereflect a strong devotion to tradition, elegance and performance. Longines is an esteemed member of the Swatch Group Ltd. The brand known by its winged hourglass logo now has outlets in over 150 countries.
Architect | Design Etc New York
Design etc is a creative and interdisciplinary design studio, with a track record in design for more that 10 years. 
Studioforma Zürich
Studioforma has been named "Best in Europe 2105/16" in the Interior Design Apartment category at the final of the IPA summit held in London, December 2015.