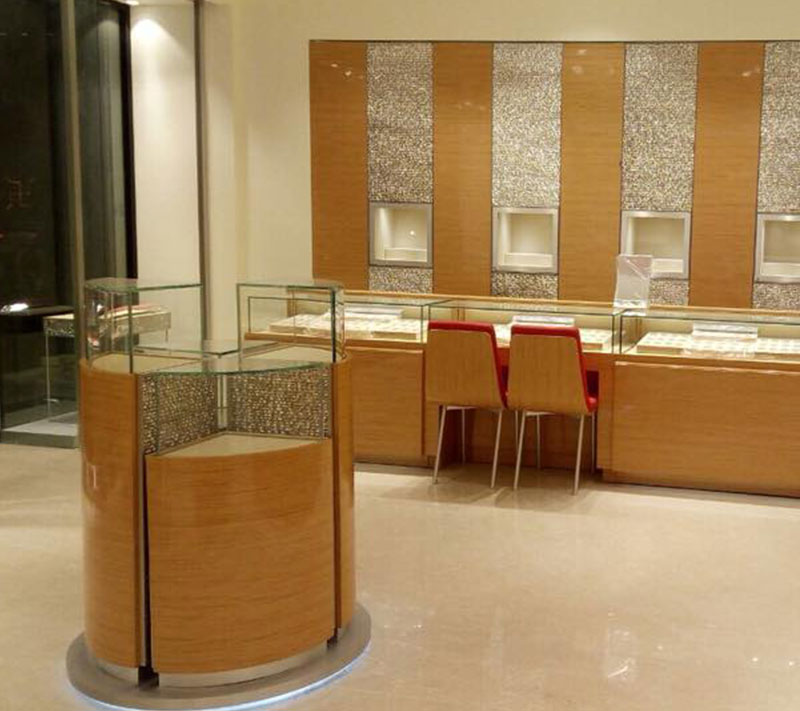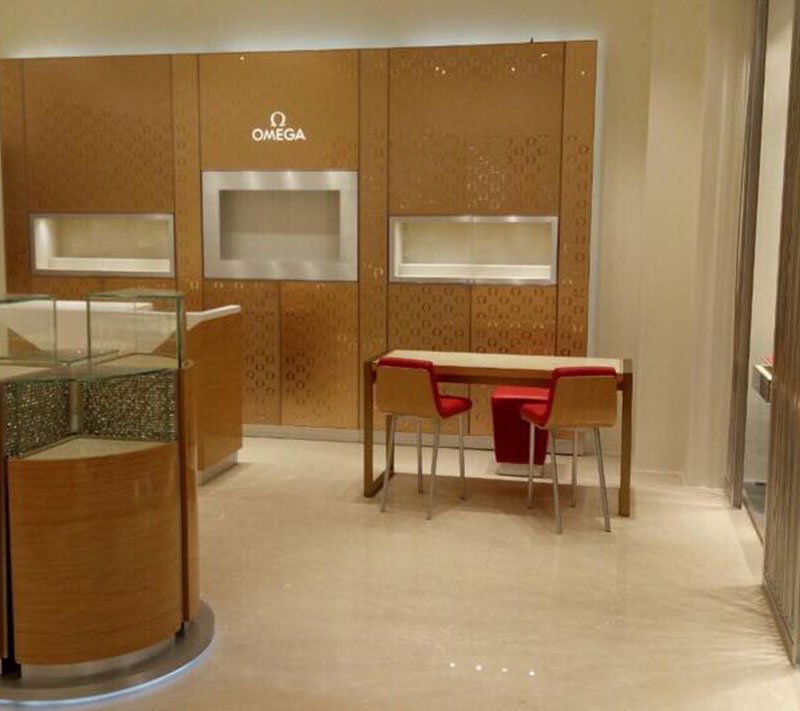 Möbel Grace has been associated with Omega since 2004 and have successfully delivered a number of boutiques and SIS displays that match the design and manufacturing standards omega maintains worldwide. Möbel Grace has developed various new materials and details such as the hand chiselled mirror, Electronic Lock Mechanism and Champagne Glass with Omega Logo pattern, to meet the brand's specifications and design
Omega Boutique + sis
Omega is a Swiss luxury watchmaker based in Biel, Switzerland. In 1917, Britain's Royal Flying Corps chose Omega watches as the official timekeepers for its combat units. Omega watches were the choice of NASA and the first watch on the Moon in 1969. The brand has been the official timekeeping device of the Olympic Games since 1932. Other famous Omega wearers include John F. Kennedy, James Bond, Prince William and Buzz Aldrin.
Architect | M H Décor Switzerland
M H Décor is a Switzerland based architectural and design firm that is responsible for designing Omega Boutiques for Europe and Asia.