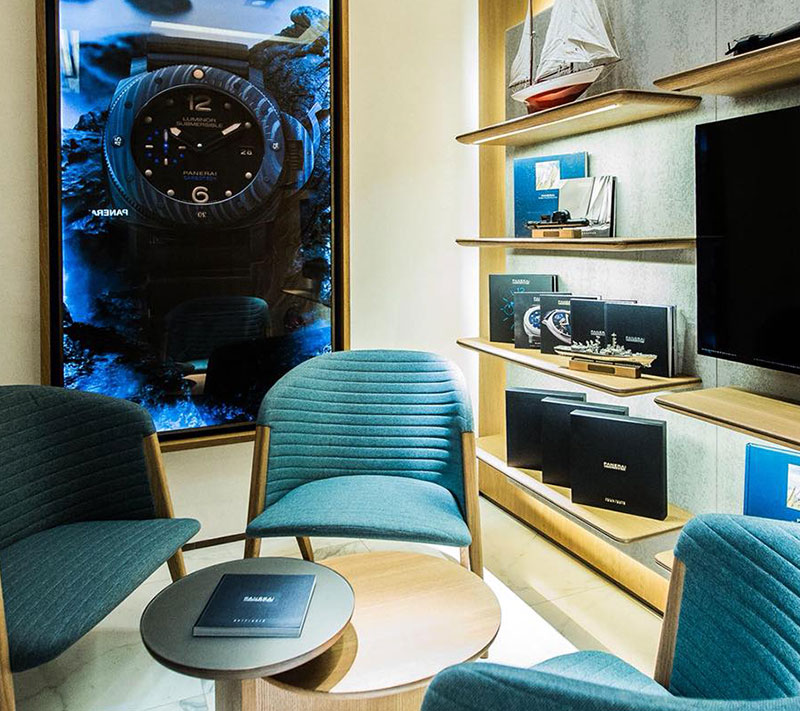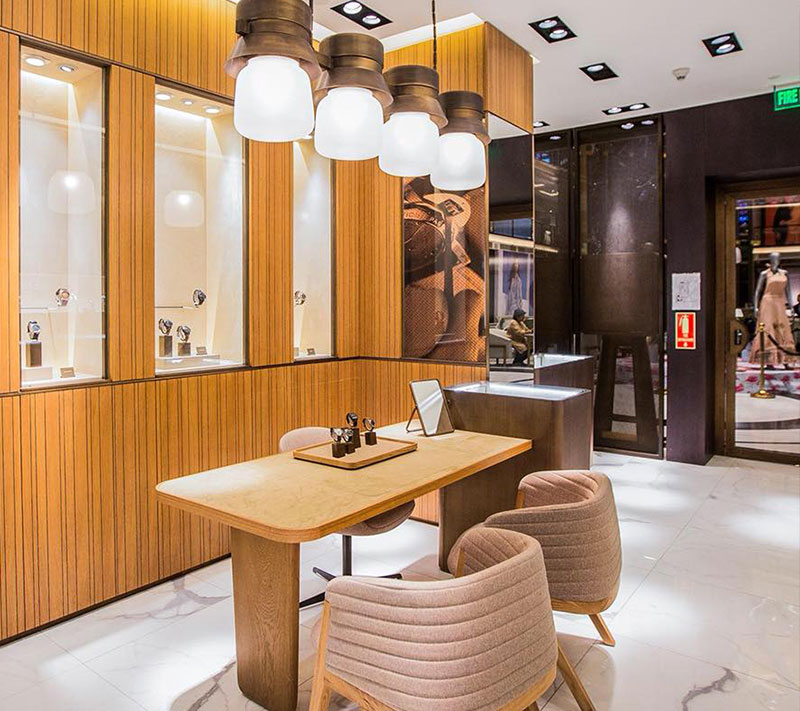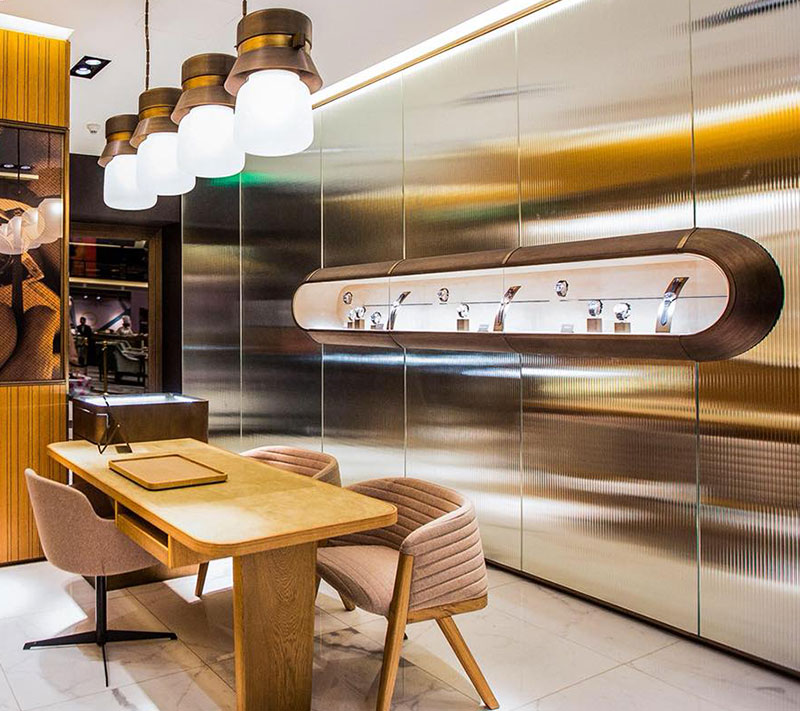 Möbel Grace, keeping with the brand's international standards, completely designed and executed the Panerai Boutique in Delhi for Ethos. The retail fit-outs and cabinetry used by Panerai have a strong usage of brass. Möbel Grace produced cabinetry and fitouts made of brass with finish evolved from a natural ageing process on Brass, moulding of brass sheets were used to become legs of a front surface. The face of the cabinetry was produced in HDF boards. Möbel grace also developed custom made solid brass pins which work with the electronic lock systems on cabinetry.
Panerai
Panerai is a luxury Italian watch manufacturer and a wholly owned subsidiary of compagnieFinancière Richemont S.A. Giovanni Panerai founded Officine Panerai in Florence,Italy in 1860. The company is headquartered in Florence and manufactures watches inNeuchâtel, Switzerland.
Architect | Patricia Urquiola Milan
Patricia Urquiola was born in Oviedo, Spain and studied architecture in Madrid beforegraduating from the Milan Politecnico in 1989. She was mentored by some of the mastersof Italian industrial design.